Bentley Systems DEC! Hyperloop Competition Shock Twist!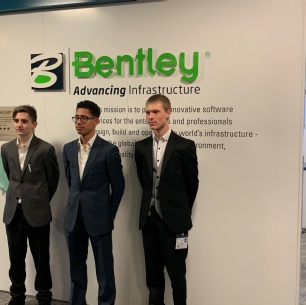 Bentley Systems DEC! Hyperloop Challenge Continues...
The DEC Hyperloop Challenge continues this week with a four-day event in London. The boys have been working hard in recent months on their design for a Hyperloop station. The aim of the event now is to finalise their design and present it to a panel of distinguished judges.
George, Uday and Finley arrived at the Bentley Infrastructure London HQ on Sunday afternoon to learn of a twist to their brief. The location for the station they're designing is now an area in Singapore!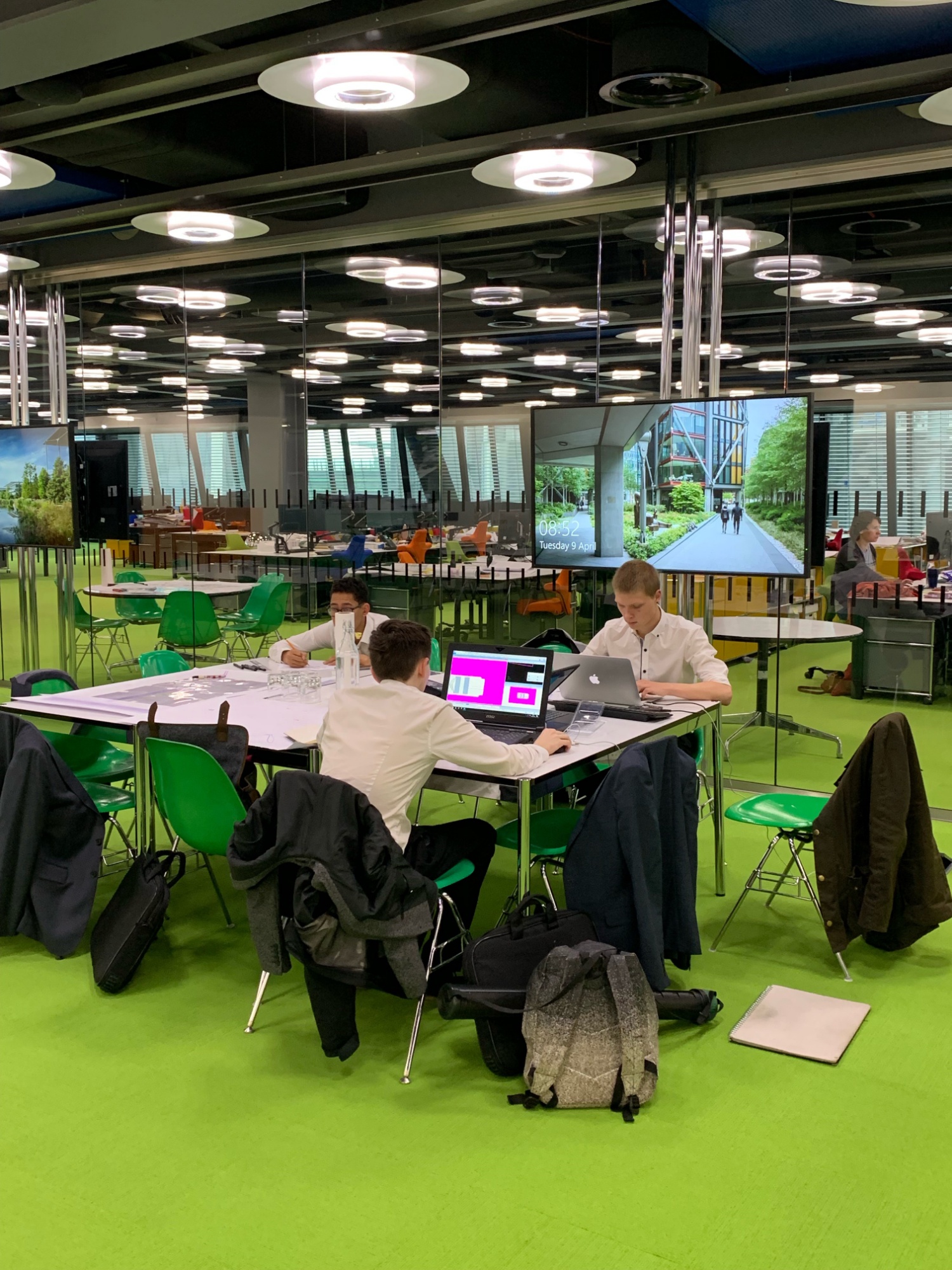 New design planning commenced with a Skype conversation with a Bentley staff member in Singapore to learn about life there. This provided some interesting and thought provoking ideas for them to consider.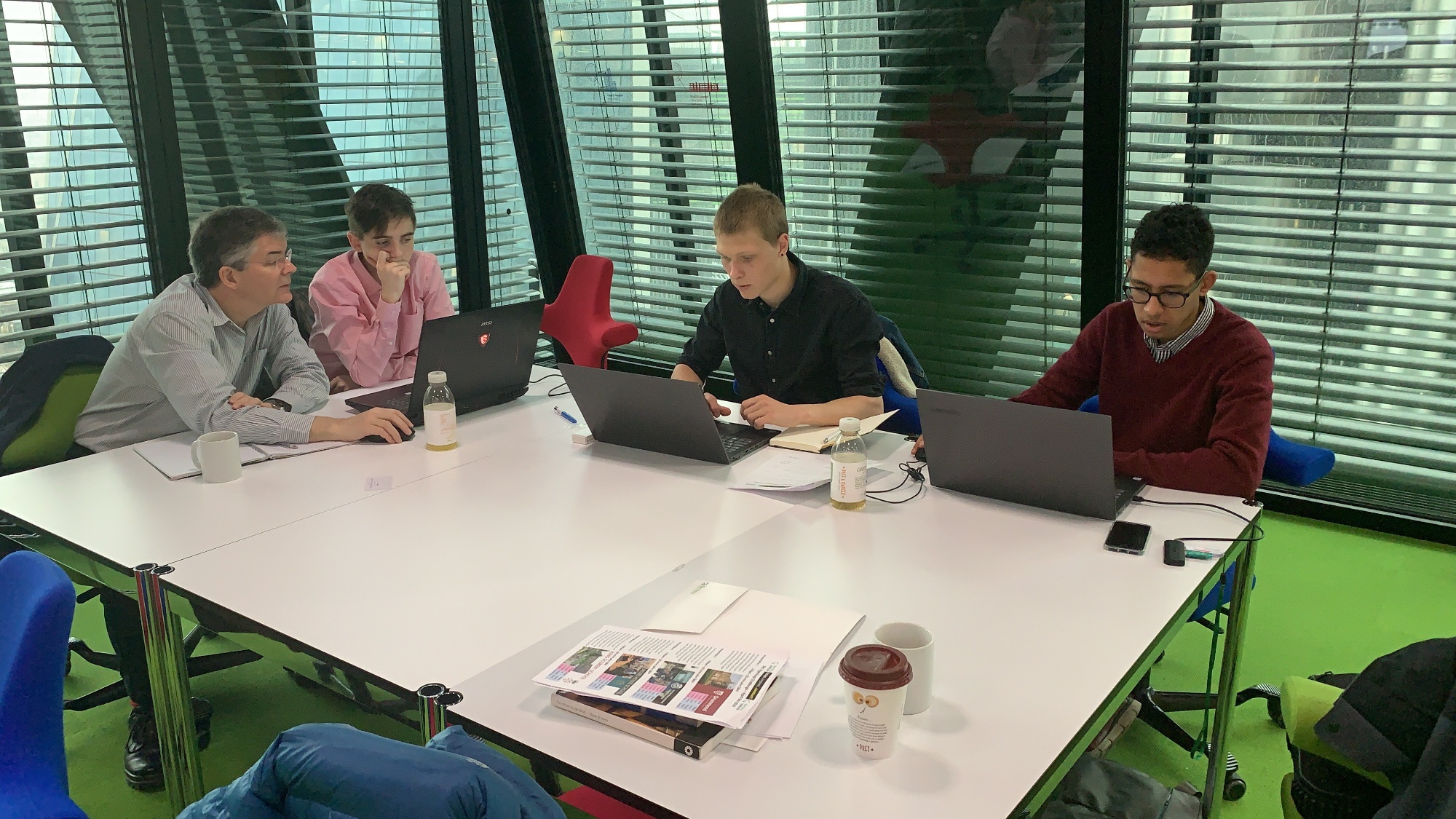 Their evening was consequently spent over a burger for further discussion then back to the apartment for an early night.
Monday kicked off with a 9am start at
Rogers Stirk Harbour & Partners Architects
in the Leadenhall building for further work on their designs. Alison Watson MBE from
Class of Your Own (COYO)
visited the students and commented that she was
"met with a calm maturity that was very impressive. The boys are clearly working together very well and their blend of talents makes for a really dynamic team"