Howzat!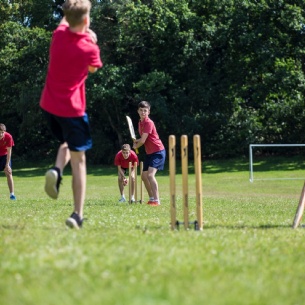 Years 9 and 10 Bowl Out Royal Opponents
14.05.19
The sun was shining, the mood good, our boys were feeling confident on their approach to old adversaries The Royal School.
The boys bowled incredibly well from the off, limiting The Royal to 69 runs all out. There were outstanding performances from Ollie C and Hamish B.
The MHS batsmen made good on the opportunities and chased down the runs with four overs to spare. Allowing to finish with a fine six and a total 74.
Well done to all those involved.